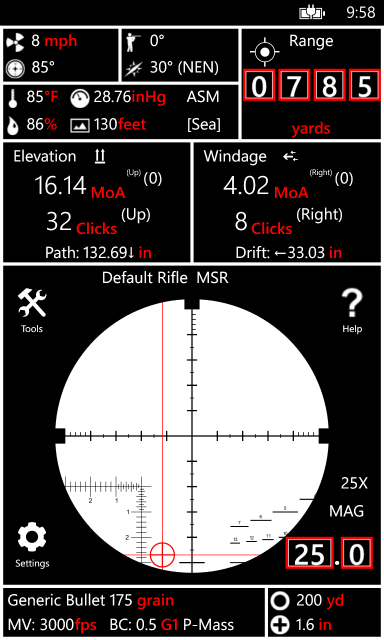 Nimoh® Ballistics
Entry level free riflescope supplementing ballistics system with Nimoh® Ballistics specific smart Virtual Reticle™ technology. Nimoh® Ballistics uniquely works in real-time, with instant calculation and visualisation without any form of latency or interruption*, working perfectly with your riflescope of any turret and reticle configuration. All the features you would expect of a modern smartphone ballistics application are available in Nimoh® Ballistics - and then some! It's free, and as with all Nimoh® Ballistics smartphone apps, available on both major app stores, so download it now and discover for yourself!
*All other currently available smartphone ballistics applications require you to initiate calculation(s) either by tapping a button or entering preset information (or both).
Nimoh® Ballistics on iPhone
Whether on the iPhone or any other platform, would you expect Nimoh® Ballistics to look the same, work the same, and work the best, using all of the advanced computational processing features and optimsations of the platform in question - in this case, the most advanced smarphone platform - the iPhone? Thankfully, Nimoh® Ballistics does exactly that.* Nimoh® Ballistics for the iPhone is free, so download it now and discover for yourself!
*Nimoh® Ballistics uniquely retains native iPhone user interface and computational capability with other platforms!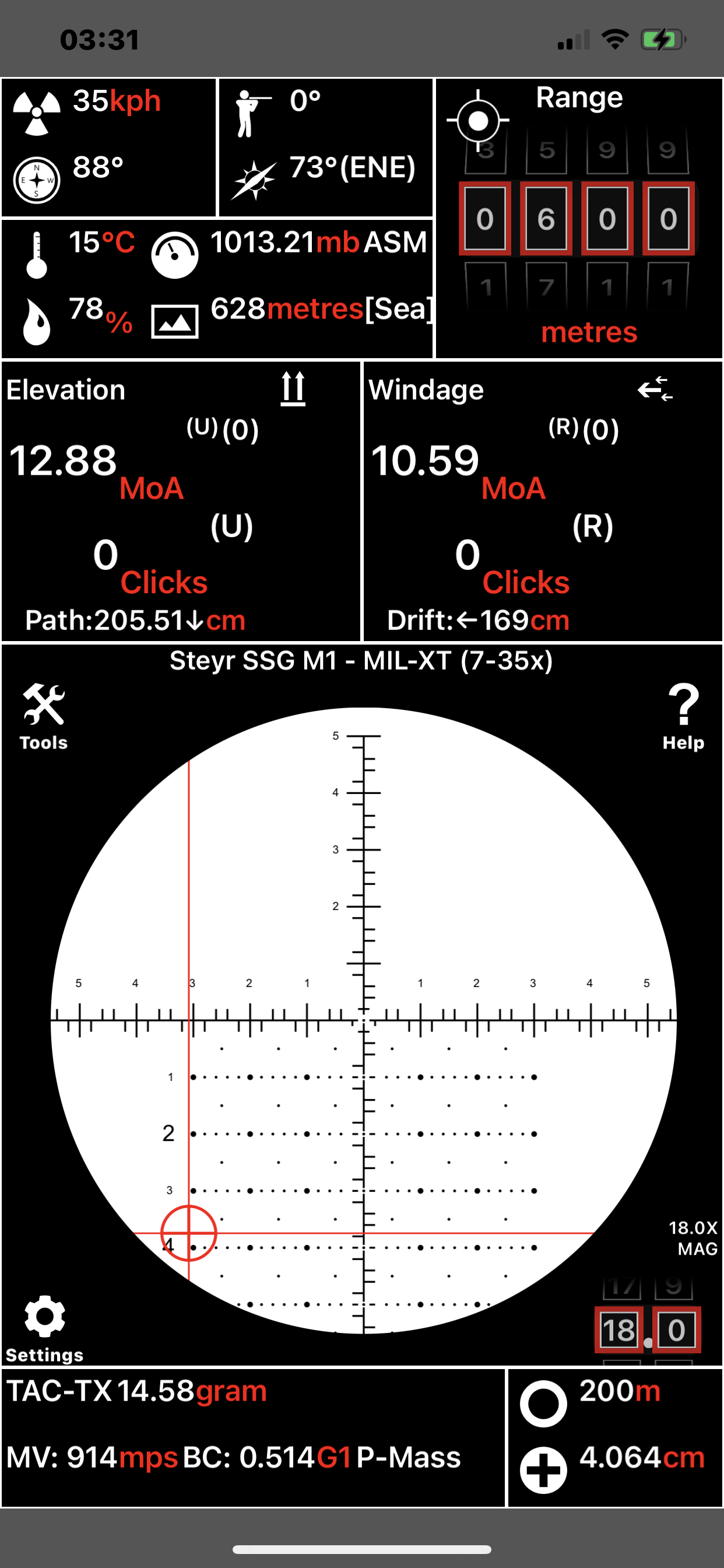 Nimoh® Ballistics on Android
The challenges of making any application user interface consistent, and performance optimal on a single platform which has as many devices and device capabilities and configurations as Android does is complicated enough. Add to that keeping the application consistent across other (non-Android) platforms too, and you have a challenge that can only be overcome through expert design and programming skills which are clearly reflected in the finished product. Nimoh® Ballistics looks the same, feels the same, and delivers exactly the same experience and performance on Android as on any other platform.* The Android version of Nimoh® Ballistics is free, just as any other, so download it now and discover for yourself!
*No other smartphone ballistics application works to the highest standards of performance and user experience on Android, whilst matching any other platform, as Nimoh® Ballistics does!